Evolution of Music Industry Sales since the 70s.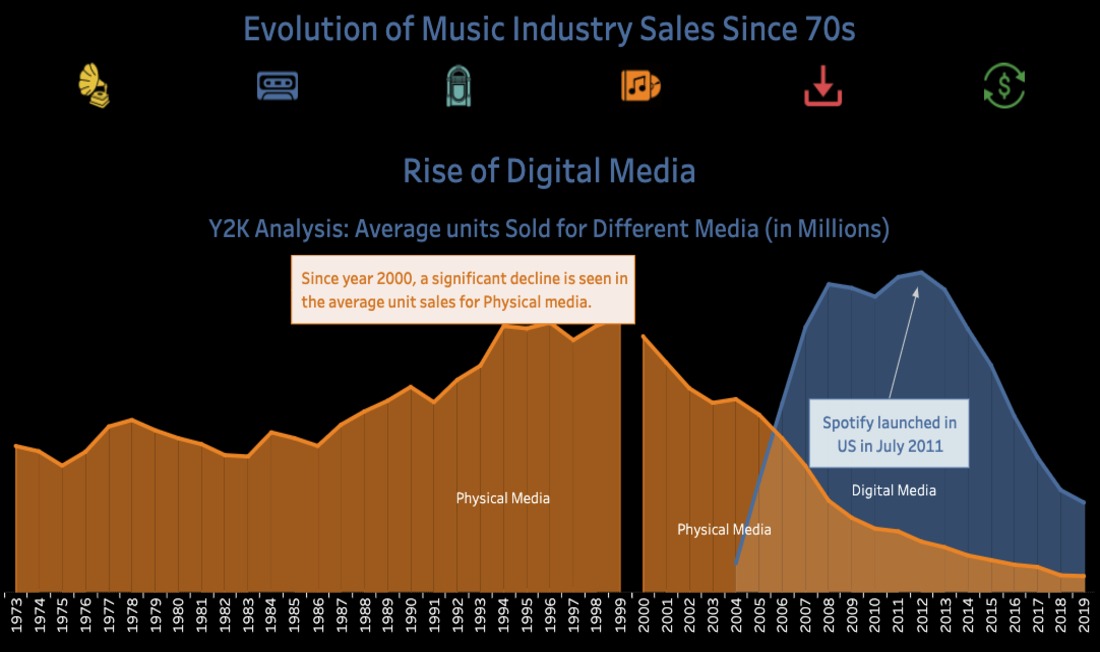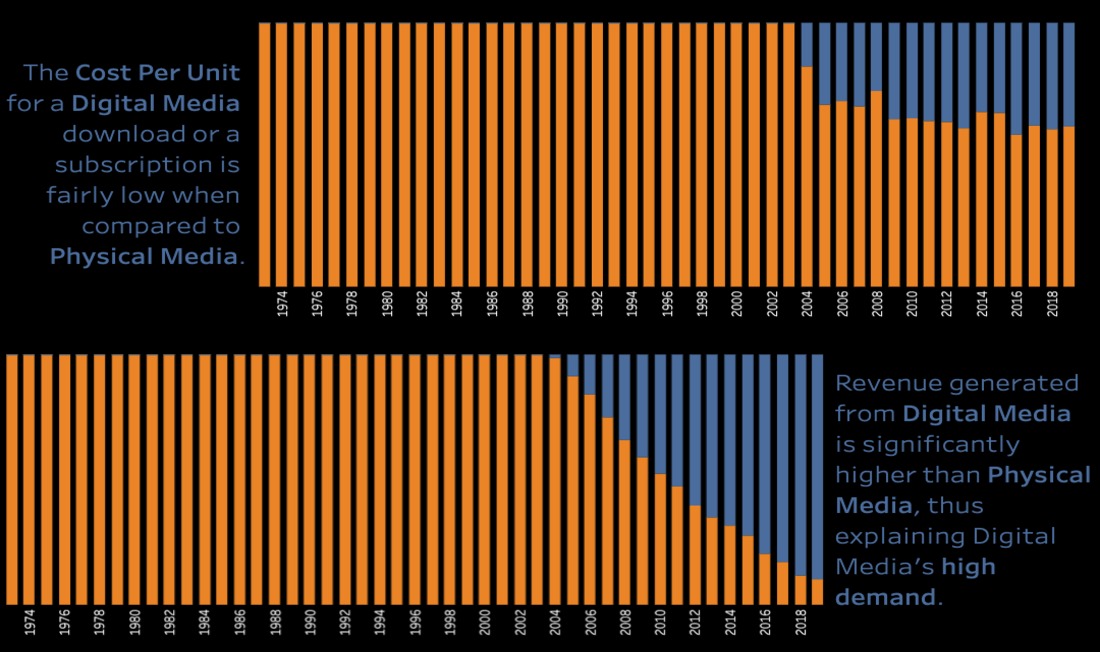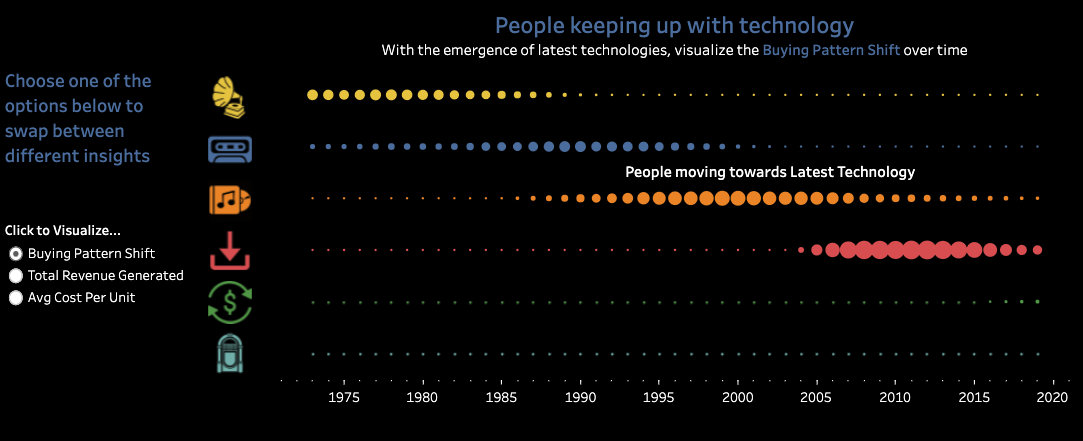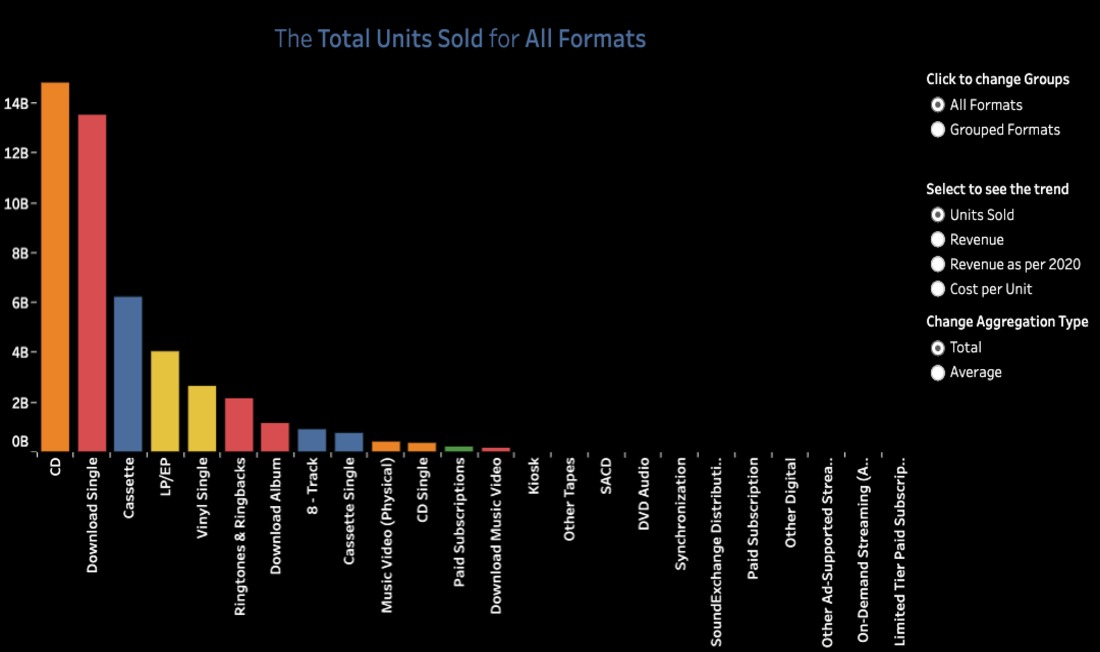 Project information
Category: Tableau Dashboard
Project date: Jun 02, 2020
Project URL: Tableau Public
"Music industry has seen a lot of change over the years. 8-tracks took a short-lived run at the dominance of vinyl, cassettes faded away as CDs took the world by storm, and through it all, the music industry saw its revenue continue to climb. That is, until it was digitally disrupted." - Nick Routley

The dashboard explores how the music industry changed over the last 50 years, and how it transitioned from physical media to today's digital streaming services.